Image via Paramount
Death is not something uncommon in Taylor Sheridan's Yellowstone realm. In fact, the opening scene of the series premiere is laced with it; there's a lingering sense of demise that follows John Dutton, and he carries it like a wounded friend, close enough to try to keep control of the situation while feeling immense pressure himself.
Of course, not every death in Yellowstone has been one that left fans heartbroken. Some villains that cross the Duttons are responsible for death and despair on a level that isn't just unfair and unkind but tragically unfathomable. The evil that lurks around the ranch, daring to get in, is next level, making some of these characters easy to say goodbye to.
On the other hand, some of the deaths have brought us to tears and left us longing to help those experiencing such a devastating loss — it's a nod to Sheridan's writing and the talent and dedication of the actors and actresses that we can feel so intricately linked to the Duttons and their allies.
From the losses that brought us to tears to the ones that made us cheer, we've compiled a list of the notable deaths in Yellowstone so far.
Blake
Blake wasn't a character in the series for very long, but he was a piece of Jimmy Hurdstrom's puzzle for a while before we met him. A drug dealer and someone from Jimmy's twisted past, he ends up being responsible for the death of someone very important to our beloved character, but worry not — he got his in the end.
Blake met his demise in episode nine of season two, and he certainly wasn't a character we were sad to lose.
Checkers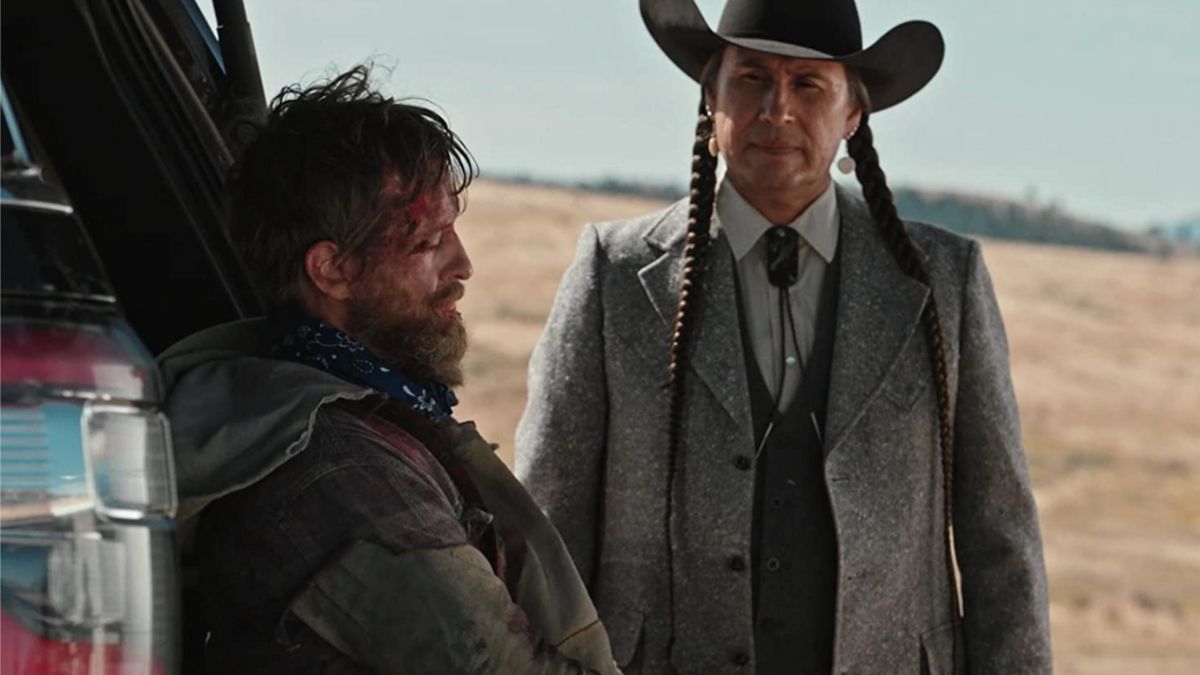 Chester Spears, or Checkers, wronged the Duttons in season four and quickly realized the magnitude of his mistake. Of course, the realization came far too late, and he died at the hands of John Dutton himself. After running his mouth at the Painted Horse Casino, word got to Mo Brings Plenty that Checkers was bragging about his involvement in the attack on the Dutton family via the mercenaries. Mo held Checkers prisoner for a few days before giving John Dutton the reigns.
A fair man, John took him to the train station and said he had one chance to fight for his life, but he was no match for John, who shot him in season four, episode three.
Clint Morrow
Played by Brent Walker, Clint Morrow was killed in season three, episode nine, titled "Meaner Than Evil." His death was anticipated, as alongside his father — they'd wronged the Duttons one too many times. While his death was more a matter of circumstance than a direct blow from someone on Team Dutton, it's still proof that you don't mess with the family and walk away unscathed.
During a horseback chase, Morrow fell off his horse after running into low-hanging branches and hit his head on a rock. The injury immediately killed him.
Dan Jenkins
It's hard to describe Dan Jenkins because his lengthy ride with the Duttons, namely John, was so complex. Jenkins was a power player in the first two seasons of Yellowstone, as both an enemy and a frienemy of the family. Never quite in the inner circle, but at times someone they could have a conversation with, Jenkins was still never to be trusted, and before his demise, he had a brush with death thanks to the Dutton family.
While he lived to survive that one, he didn't make it out after the attack by hitmen hired by the Beck brothers, who ultimately killed him in season two, episode 10.
Dirk Hurdstrom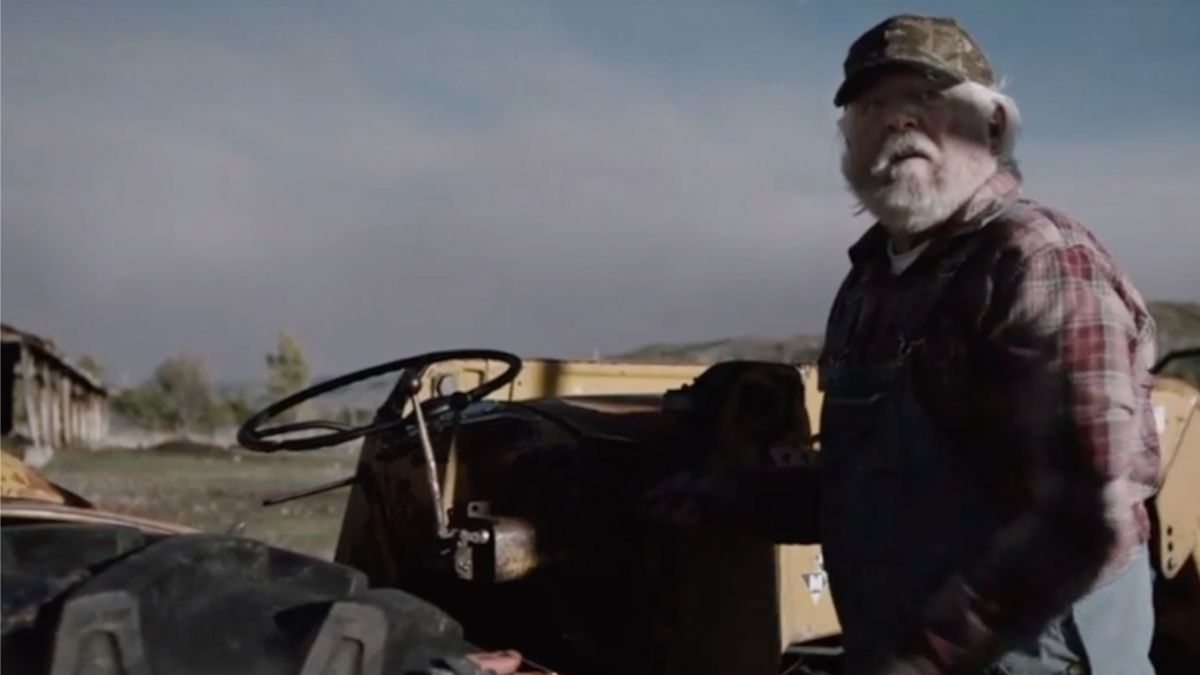 Dirk Hurdstrom is the reason that Jimmy Hurdstrom found his second chance at life and the only relative the young ranch hand had who wasn't imprisoned. Dirk (Jimmy's grandfather) reached out to John Dutton and asked for graciousness in hiring Jimmy to give him an opportunity for a better life. Dirk was killed after a brutal beating from men to who Jimmy owed money. The beating was less about the money and more about sending a message to Jimmy, but regardless of the intentions, it took the life of the only family Jimmy had left.
Hurdstrom met his untimely death in the ninth episode of season two, and it changed Jimmy on a fundamental level; while we may not have known him as a character for long — his story drives the series forward.
Donnie Haskell
The beloved Sheriff Donnie Haskell was a tough character to say goodbye to in the Yellowstone realm. Playing ball with John Dutton, it would have been easy to write him off as nothing more than a yes-man, but Hugh Dillon breathed another layer into the character: charm and something special that made it easy to root for him.
In the eighth episode of season four, Haskell was killed in a diner shootout, but not before saying goodbye to his daughter one more time in a phone call that made audiences everywhere cry. Haskell might not have been the most honest man of the law, but he was an integral part of the Dutton realm and a character we really loved.
Emmett Walsh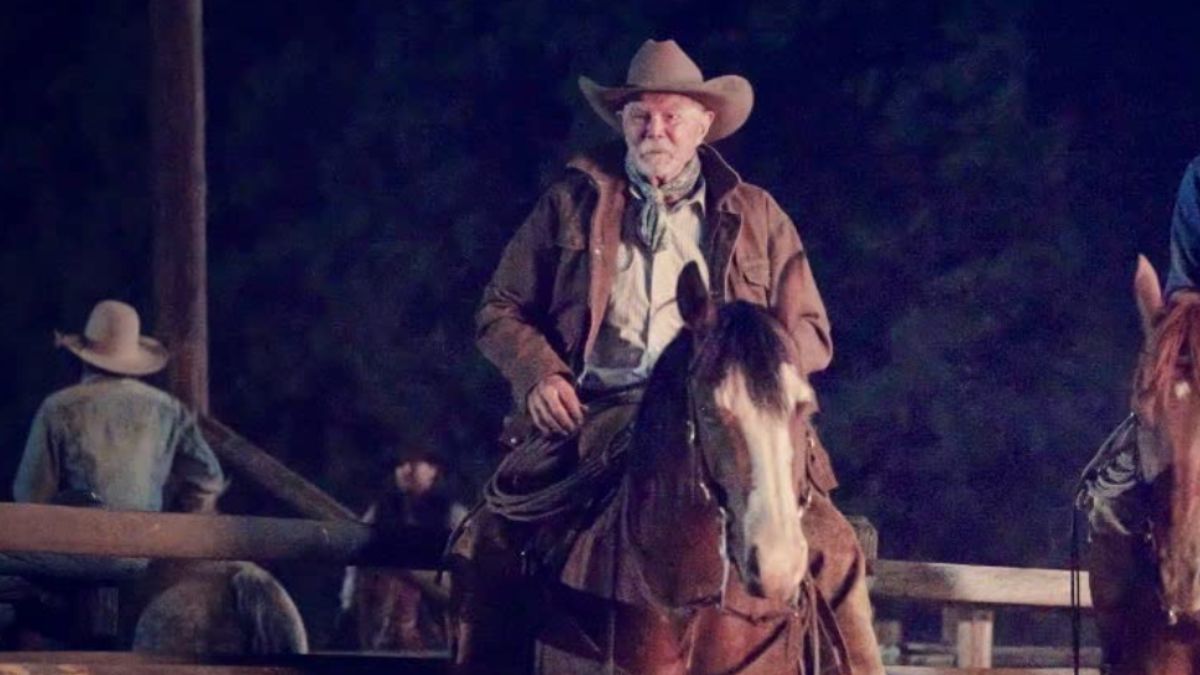 Another death that brought us to tears was that of Emmett Walsh; honestly, we're still not over it. Played by the famous Buck Taylor, Walsh was a long-time friend of John Dutton and a man who accompanied him on a trip to herd cattle in his final days. Not knowing the sun would soon set on him, we saw the two old friends bond, sharing a laugh and a joke with one another in his final moments alive; neither knowing what was coming next.
When John realized that his friend had passed on, he gave himself a moment to honor what he'd lost before recognizing the next task at hand: memorializing his friend and getting home to tell his wife.
We said goodbye to Walsh in season five, episode six, and in the moments after his death, we knew something important was about to happen. His death, while of natural causes while doing something he loved most, broke the heart of his wife, who was waiting at camp for him to come home. Watching her fall apart crushed us.
Evelyn Dutton
While we didn't see this death in the present day, fans were given a flashback directly into the moments before and during Evelyn Dutton's untimely death. Her passing was a moment that changed everything for the Dutton family — with everyone who loved her feeling the loss in a different way.
While she technically died before the series began, we saw the scene in the seventh episode of the 1st season in a horseback riding accident, one she blamed her own daughter for. Beth was uncomfortable on the horse, which caused the animal to get spooked, her horse then scared Evenlyn's horse, and it soon bucked her off.
The weight of her injuries was made evident immediately, and she ordered Beth to go tell John what "she'd done." sitting with Kayce in her final moments alive. The moment changed everyone, and it can be linked back to the significant change in Beth — a loss and devastation that changed her on an incomprehensible level.
Fred Myers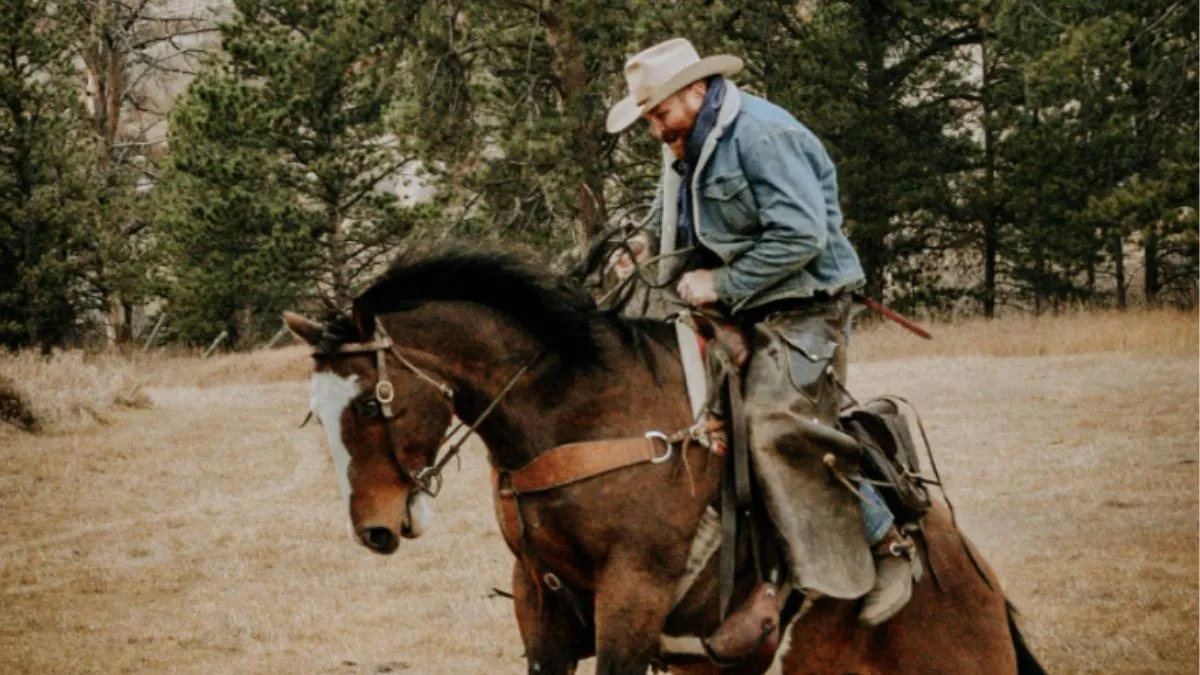 A member of the Yellowstone Dutton Ranch, Fred Myers was a man who didn't quite understand the importance of the brand. After Jimmy came to the ranch, he became Myers' punching bag, and no matter how often he was told to stop, he didn't quite get the message. After getting quite a bruising from Rip, you'd think he'd have learned his lesson, but when Rip told him he was on cleaning duty to learn a lesson — he made his final mistake and refused to follow the rules.
Lloyd Pierce then escorted Myers off the ranch and gave him a one-way ticket to the train station.
Garrett Randall
The death of Garrett Randall was quite complex, from the moment he died to who pulled the trigger; it was a loaded set of circumstances. Randall was Jamie Dutton's biological father and a man who was part of a terrifying and life-altering attack on the family he felt robbed him of that bond.
Once Jamie found out about this, he was torn. He'd been growing closer with Randall, but this was the family he grew up with on the other side of the equation — how could he be expected to choose? Of course, his path seemed pretty straightforward, and Randall tried to fill his head with lies, but Beth soon reminded Jamie that there were only a few options here, and only one of them made sense. Randall had to die.
In season four, episode 10, Jamie shot his biological father, killing him on the spot. From there, he took him for a ride to the train station. An awful character; if you ask any Yellowstone fan, you're unlikely to find anyone who was truly upset about his death.
Jason (Beth's assistant)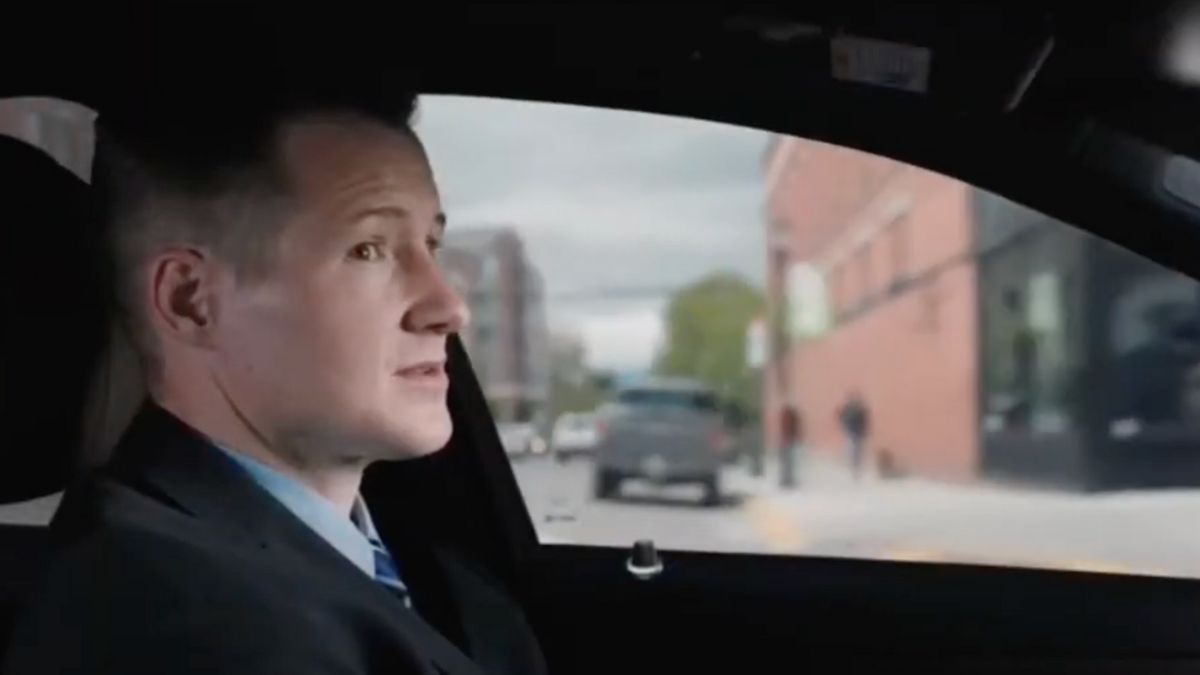 Jason was Beth's assistant from Schwartz & Meyer and a character full of great one-liners and fantastic sarcasm. His death was one of the most brutal throughout the entire series, and it was excruciating to watch. As mercenaries attacked Beth, Jason was caught in the crossfire, and he met an early death at the hands of men who hated the Dutton family and anyone they cared for.
His death happened in season two, episode seven, and we've still not recovered from it.
John Dutton IV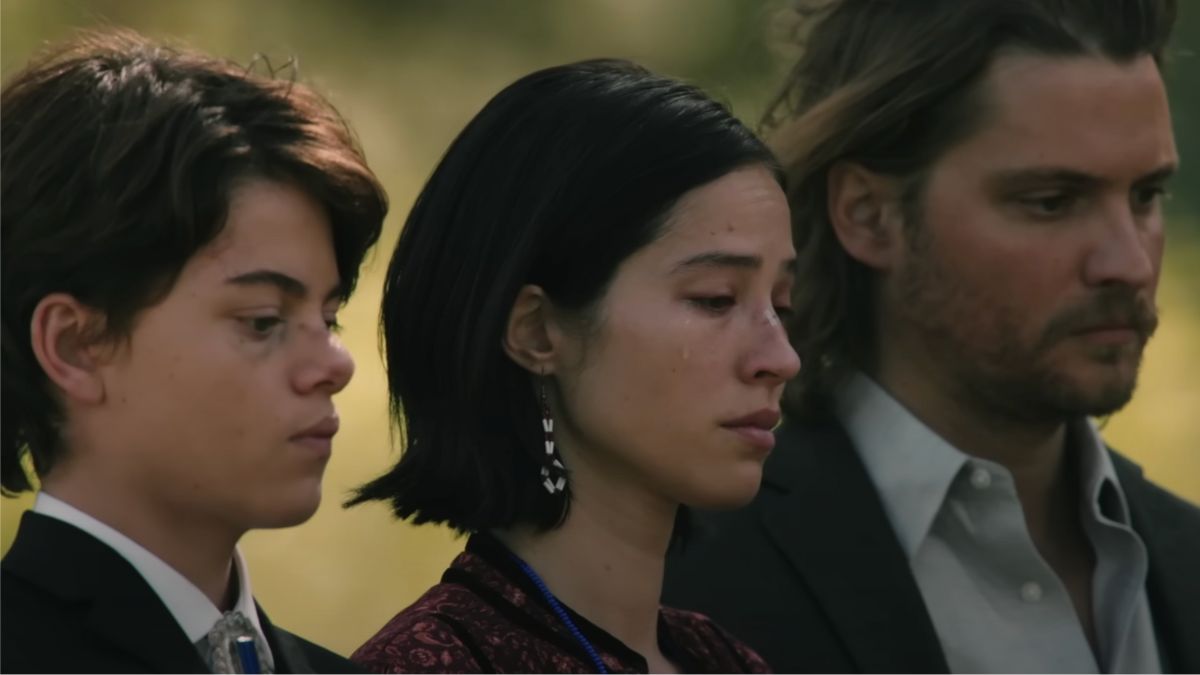 John Dutton IV was the son of Kayce and Monica Dutton and a character who lost his life far too soon. While we didn't get to meet him in a typical sense, his short life had meaning, he was here, and he was exceptional; Tate had a brother for an hour, at least — that's how he described it to John Dutton when he visited him in the hospital.
John IV's death was announced in the two-episode season five premiere, and we continued to see how Kayce and Monica coped with their loss in the following episodes. They were so thrilled to welcome another child into their lives; we just wish he'd been able to stay with them longer.
Lee Dutton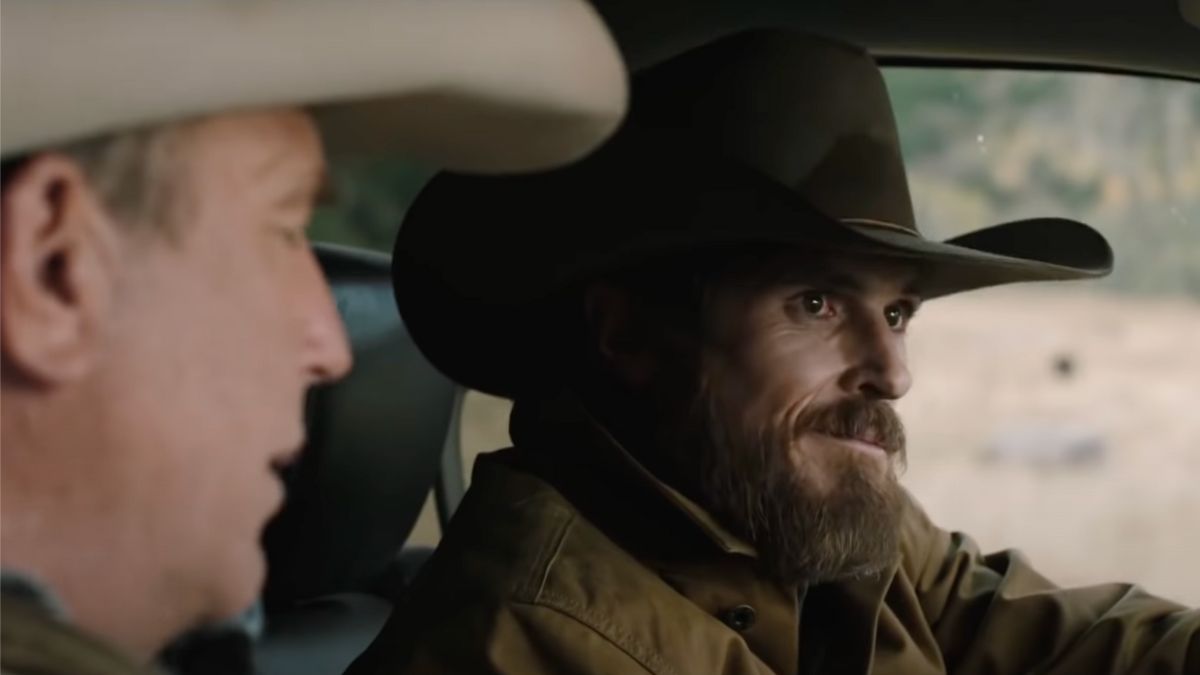 Lee Dutton was a son of John Dutton and a brother to Beth, Kayce, and Jamie. While his death happened early in the series, he's a character who is still referenced and part of the family picture. Lee's death weighs heavily on his father's shoulders, and his loss is something each of the siblings carries with them in their ways.
He was killed in the series premiere, and we had only a few moments with him, but he's still an integral piece of the puzzle.
Luke Hayes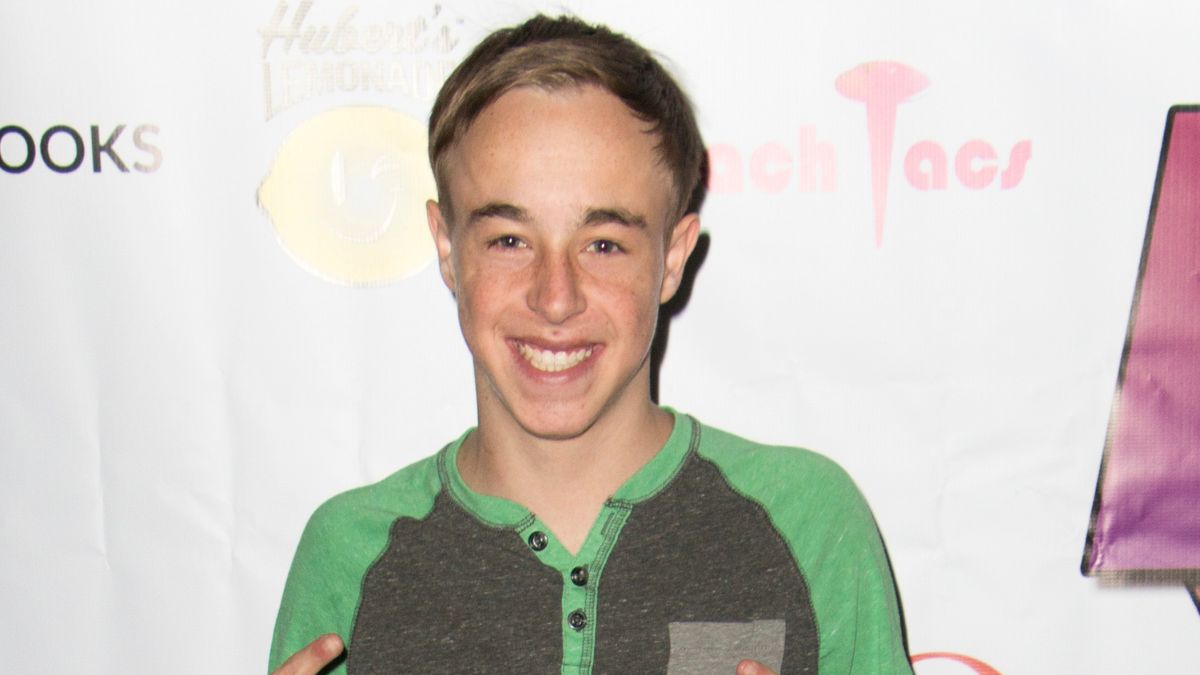 Luke Hayes was another character that could be seen as a victim of circumstance, dying because of the decisions of another. The Montana Livestock Association was arresting Luke's father, and he couldn't reason with what was happening before him.
Drawing a shotgun on members of the association, Luke is in a state of panic. While Kayce tries to de-escalate the situation, a livestock agent Steve Hendon shoots and kills him during the fourth episode of season two. His character arc never had a chance to develop, but one thing is for sure — he was passionate and loved his family.
Malcolm Beck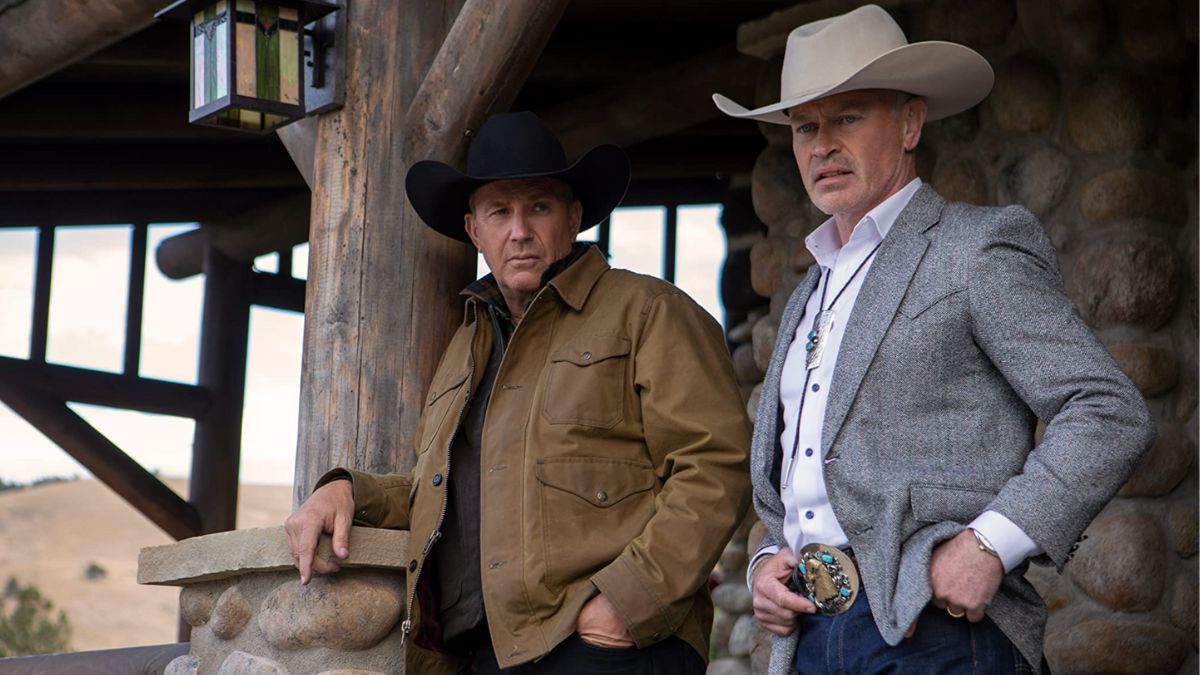 The infamous Beck brothers…we know them; we loathe them, and the series eventually defeated them — but not before bringing everyone they encountered a hefty dose of trauma along the way.
Malcolm Beck's character arc is interesting, and he was the right kind of villain to spur the story forward in a way that only he could. You see, Beck wasn't just an adversary to John; he was willing to go to any lengths necessary to win — including harming those he loved most. John's grandson, Tate, was taken, and the Beck brothers both hand their hands in his disappearance.
When John found Malcolm, he shot him before telling the wounded man he'd offer help if he told John where to find Tate. Eventually, Malcolm knew he was close to death and gave up the boy's location, but he didn't take John's help. We see him for the last time in season two, episode 10.
Patrick Monteith
A medical examiner and drug user, Patrick Monteith, was killed at the hands of Rip Wheeler for uncovering the cause of Robert Long's death. Of course, Wheeler couldn't just kill Monteith; he had to set up a story that someone would happen upon, not giving the nod towards the Duttons. While Wheeler strangled him, he staged the scene to look like something related to Monteith's drug use had gone wrong.
We meet and say goodbye to Monteith in the second episode of the first season, and without knowing him well, he certainly isn't someone we've missed.
Ray
Ray was a friend of Blake, who we mentioned above, and was just as awful to Jimmy. Playing a hand in the death of Jimmy's grandfather, among many other downfalls, Ray was an unfortunate character, someone without a silver lining to be found. Killed in season two, episode nine, the world of the Dutton family was made better in his absence.
Roarke Morris
Roarke Morris might have been a semi-likable guy in any other setting, but we met him in the Yellowverse, which means as an enemy to the Dutton family, he was someone who couldn't stick around for long. While there have been many an interesting "method of disposal" in Yellowstone, his death was one that fans wouldn't soon forget.
Killed in the first episode of season four, we see him say goodbye to this cruel world after Rip Wheeler confronts him, asking him if he'd misplaced his cooler. Morris says no, but Wheeler continues to approach him. Sensing something is wrong, he tries to get away, but Wheeler throws the contents of the cooler at his face — and the snake bites him before slithering off.
That's right, Morris' last memory is being bitten in the face by a snake; what a way to go.
Robert Long
Robert Long was also killed alongside Lee Dutton in the first episode of the first season. The two were in a shootout and having killed Lee, Robert was soon shot several times by another member of the Dutton family. Lee's brother, Kayce, killed Robert in retaliation, which weighs on him daily.
He avenged the death of his brother, but he took the life of someone very important to his wife, Monica. Robert Long was her brother.
Rowdy
Rowdy was a character we know very little about, but he is another one of those deaths that propel the story forward significantly. A ranch hand at the Yellowstone, Rowdy took a liking to Beth at the same time that a young Rip Wheeler had fallen in love with her. Beth played games with Rip's heart and kissed Rowdy before him.
Fans see this playing out in a series of flashbacks, and it's soon discovered that Rip kills Rowdy after he talks about Beth unflatteringly. Unsure of what to do next, he tells John Dutton about Rowdy's injury and death, and it's the moment that John decides to give him the ultimate test: can he be trusted with a life-changing secret?
While his death occurred before the series began, we learned about this part of the story in season five, episode seven.
Samantha Long
Samantha Long was another member of Monica's family who died young, and her death was as painful as it was tragic. In the third episode of the first season, distraught and unable to move forward after the death of her husband, Samantha takes her own life.
She was a heartbroken woman who didn't see a path forward in the face of injustice and pain, and her passing is something that stuck with fans. She wasn't a character that viewers knew well, but her hurt was something everyone could recognize on some level — and her loss stuck with us.
Sarah Nguyen
An undercover journalist for New York Magazine, Sarah Nguyen was a character that moved hand in hand with Jamie Dutton in the early episodes of the series. Hired to do research for Jamie's campaign, she was invited to the "inner circle" rather quickly, which put her in danger she was unaware of.
In episode six of season two, Jamie takes Sarah's life after she tells him he couldn't recant information he gave her that painted his family in a horrible light. Of course, this was also an important moment for fans in terms of Jamie — we saw the lengths he was willing to go to clean up his mess, and it was less about saving his family name and more about minimalizing his pain.
Teal Beck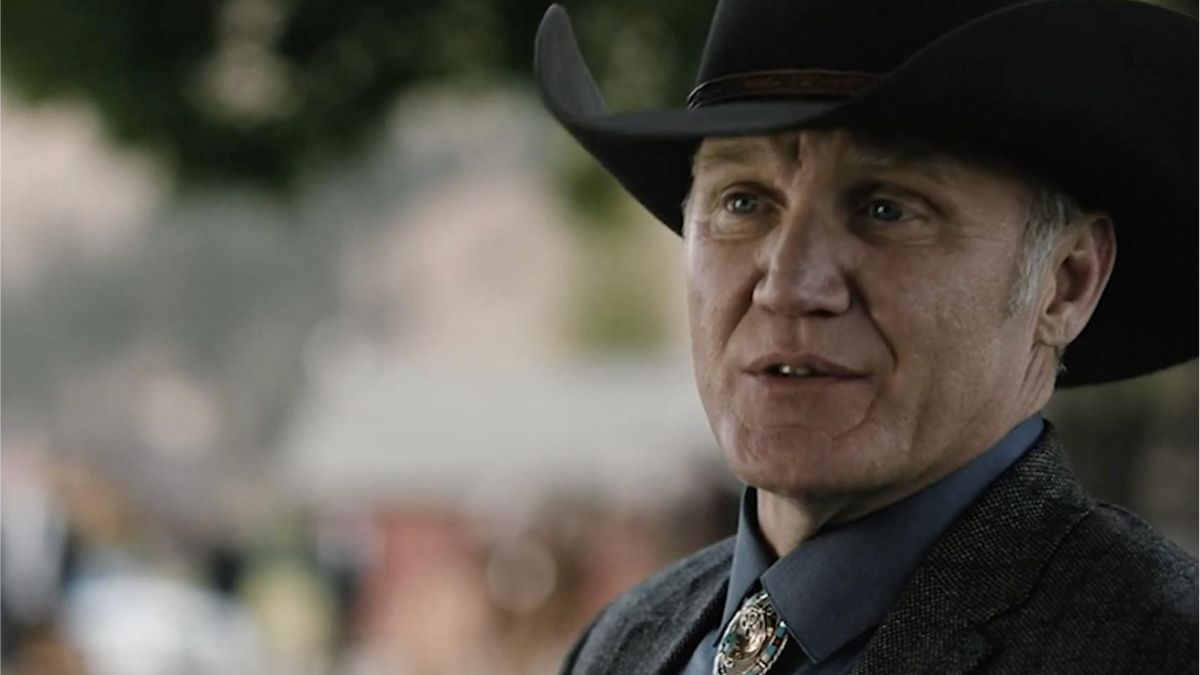 Teal Beck, brother of Malcolm, was another one of those characters that we didn't hate to lose. In fact, his demise was something that Kayce took great pleasure in, and rightfully so. The Beck brothers were responsible for the kidnapping of Kayce's son, and you can't expect to continue living if you cross the Dutton family in such a tragic way.
Teal died in the 10th episode of season two, having been shot by Kayce on the toilet, which felt like the proper way for him to go.
Torry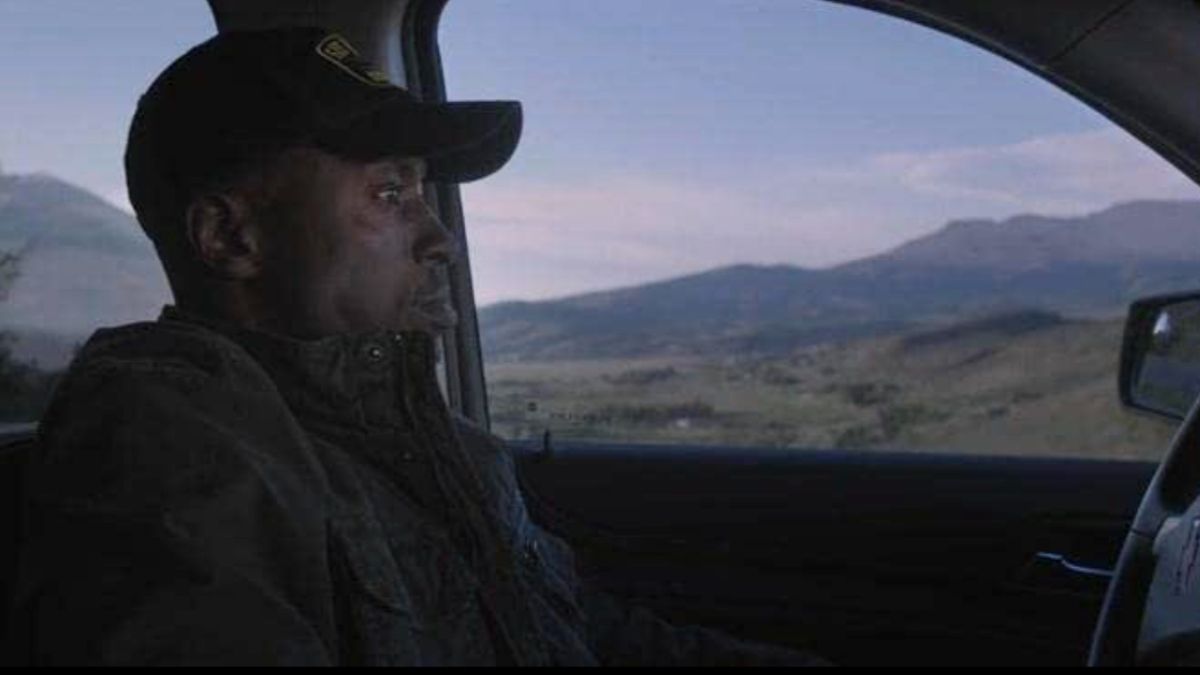 Dan Jenkins hired Torry as his bodyguard, sealing his fate without realizing it. Jenkins was a terrible man, and protecting him was a job that impacted Torry's life in a multitude of ways. While his career may have seemed promising at first, it wasn't long before he was killed at the hands of mercenaries hired by the Beck brothers.
We last saw Torry in season two, episode 10.
Wade Morrow
Wade Morrow, what could be said about Wade Morrow? The truth is, nothing significant — at least not in this day and age. What might surprise you is that Wade was initially very close to the Dutton family, close enough to wear the brand for them. Something changed along the way, and he began seeing John as the enemy.
Of course, he decided to cross John, which wouldn't fly. He taunted those who worked for John, harming two fan-favorite ranch hands, and it was at that moment that John knew Morrow couldn't keep on.
Morrow signed his death sentence, but before he could say goodbye, he had to face the fact that he had something important that belonged to John, something he would want back. Before Morrow was killed, the brand he used to wear for the Yellowstone was painfully removed from his body. Talk about a gruesome demise.
With a story still left to tell in the Yellowstone realm, we'll undeniably be updating this list when the second half of season five airs later this year, and we've got one big question on our minds. Will another Dutton name be added to the list soon?
For all the latest Entertainment News Click Here
Denial of responsibility! FAECO is an automatic aggregator around the global media. All the content are available free on Internet. We have just arranged it in one platform for educational purpose only. In each content, the hyperlink to the primary source is specified. All trademarks belong to their rightful owners, all materials to their authors. If you are the owner of the content and do not want us to publish your materials on our website, please contact us by email – at loginhelponline@gmail.com The content will be deleted within 24 hours.