I am, it's safe to say, not short of options for playing games. I have a gaming PC, a PS5, an Xbox Series S and a Nintendo Switch knocking about, none of which get the kind of attention that the 16-year-old me would be screaming at late-30's Alan to give them.
So why on Earth have I just pulled the trigger on a Steam Deck? 
That's a good question, and I'm hoping the answer doesn't prove to be "a doomed attempt to recapture the gaming experience of old"…
The price is right
The most obvious answer to that question is "because the Steam Deck just got its first-ever price cut". 
That's a little disingenuous, though. Because I have a love of the new and shiny (a familiar pathway to a career in tech writing), I had planned on getting one eventually anyway, and that could have been as soon as a couple of weeks' time. 
Without getting into the boring details, the UK tax year ends in April, and that means I get to pay myself a little bonus, thanks to setting more money aside for the bill than needed. 
Some of that money has Steam Deck written all over it. So what's the harm in going a little early when it saves me 10% of the normal MSRP? That's just financially prudent. 
Well, kind of. That's what I'm telling myself anyway. 
Moving on… 
A different kind of gaming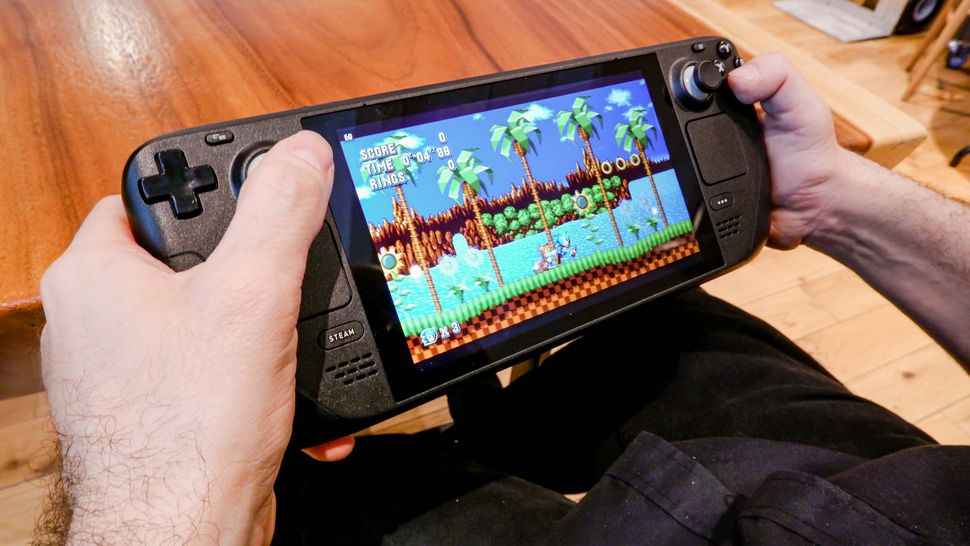 I would conservatively estimate that 90% of my PC gaming time is spent on Hunt Showdown. It apparently works on Steam Deck now, but I won't be playing it there — I don't want my KDA to tank any further by hobbling myself with a tiny screen and gamepad controls.
No, the Steam Deck apparently excels on games that you can dip into thanks to the Quick Resume feature. And that feels like a great way of tackling long-term games when I only have a few minutes here and there. I've heard the Persona series — something that I've never tried, but always wanted to — is especially good for this.
Another one I might finally play properly? The Ace Attorney Chronicles. I absolutely loved the Phoneix Wright games on Nintendo DS, but haven't been able to get into the latest one on Steam because… well, who wants to sit down at a desk to read what's essentially an interactive graphic novel on a screen? 
If nothing else, that's going to get completed on Steam Deck.
A way to tackle the backlog
Like all gamers of a certain age with a job and other responsibilities, my gaming backlog has become insurmountable. The Steam Deck won't fix that, but it should at least mean I can make more of a dent in it.
This is partly because of the Steam Deck's design — being able to play a couple of levels in bed, or while my partner watches TV could be a real help. 
It's also because of the ridiculous size of my Steam library. Dozens of Humble Bundles have seen to that — not to mention the ability to stream titles via Game Pass. I'm going to have a lot to choose from among the best PC games…
I still like to tinker (but in a less daring manner)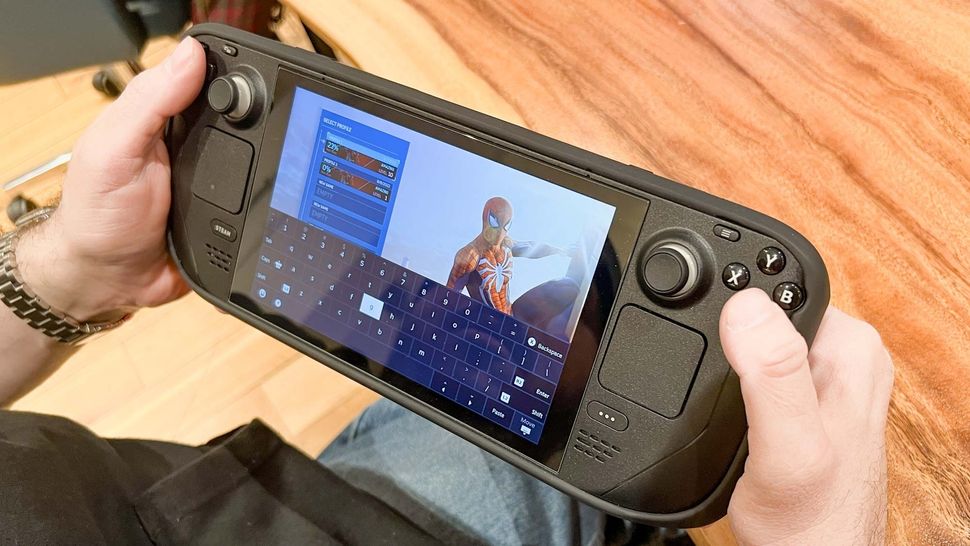 In the late 90s and early 2000s, I liked to mess around with hardware. It's the mindset that saw me trying dozens of drivers to get a cheap, discontinued Voodoo 5 5500 GPU working with newer games, and what saw me receiving a few seconds of electricity through my body while trying to fix a broken PS2's DVD drive (you can still see bumps on my index finger when the weather heats up).
Nowadays, I don't have the time or patience for that, but the Steam Deck seems to scratch the itch in a more contained manner. From installing Windows and emulators, to upgrading the built-in storage and tweaking settings via something like Decky Loader, it's enough to keep me interested without becoming a massive timesink. 
The case against Steam Deck
But I'm very aware this is a purchase that could backfire and find itself gathering dust in a few months' time. 
As a freelancer, I haven't had the grind of an hour-long commute in five years which clearly limits its utility, even if the battery life isn't all that.  That was the honeymoon period for my Mario + Rabbids Switch addiction, after all. 
Recent form isn't too good either. Nintendo DS aside, my experience with handhelds has been disappointing: the 3DS, PSP and Vita all failed to capture my long-term attention. I even took a chance on a PlayDate, which will be getting sold to recoup some of the Steam Deck's cost. For me, the lack of a backlight killed what was otherwise a unique and joyful handheld.
Maybe I'll find other reasons to dismiss the Steam Deck in a few months. I wouldn't be the first as readers of Tom's Guide well know. 
I hope not though. The 16-year-old Alan would be thrilled about the package arriving in a couple of week's time. For his sake, I'm going to give it a fair crack of the whip.
For all the latest Latest Tech-News Click Here
Denial of responsibility! FAECO is an automatic aggregator around the global media. All the content are available free on Internet. We have just arranged it in one platform for educational purpose only. In each content, the hyperlink to the primary source is specified. All trademarks belong to their rightful owners, all materials to their authors. If you are the owner of the content and do not want us to publish your materials on our website, please contact us by email – at loginhelponline@gmail.com The content will be deleted within 24 hours.